A TikTok foodie and McDonald's lover has shared how to track down unique items from the beloved fast-food franchise.
Australian TikTok user Adrian Widjy, who posts under 'Places in Sydney Foodie'revealed there are two Maccas locations in Sydney which have unusual items on the menu.
The first item is a Burst Soft Serve which comes in six flavours, including grape, found at the Bondi store.
READ MORE: Influencer's 'disgusting' warning for tourist spot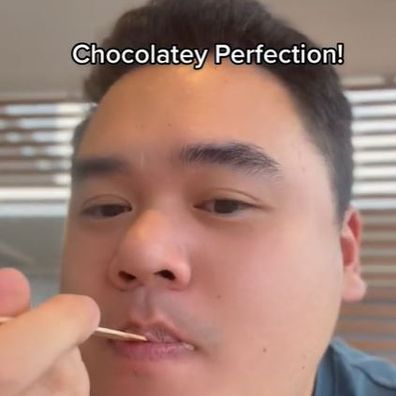 READ MORE: Amber Heard chokes back tears as she testifies against Johnny Depp
At the second McDonald's location in Gladesville, a chocolate soft serve is available.
In his video, Adrian mushes the soft serve together with the cone and creates a chunky milkshake for himself.
"In case you don't know these two items exist in Sydney in two locations," Adrian wrote.
"I know for chocolate soft serves there are other locations too. Know anymore? DM me please!"
Adrian's followers were quick to share their own Maccas secrets, revealing the unusual menu items found in stores across Australia.
"OMG I NEED 😱" one enthusiastic follower wrote.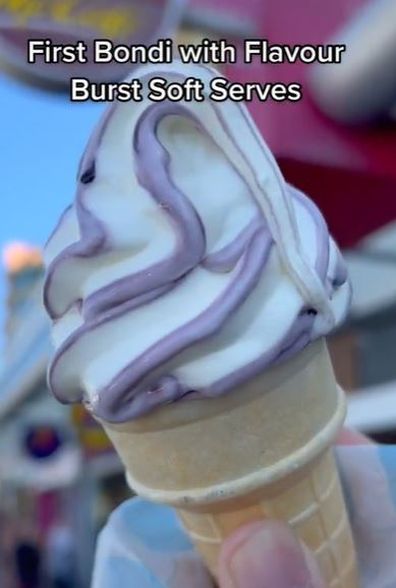 READ MORE: Meghan suffers fresh setback
"Chocolate soft serve has been in Perth for years haha," another wrote. "Chocolate soft serve are everyone in Adelaide," one added.
One user said you can find fried chicken pieces at the McDonald's in Padstow, NSW.
Another claimed they saw a sign for the chicken in south Sydney, but couldn't verify it in other stores.
"There was a sign on a Maccas just south of Rockdale on Princes Hwy for fried chicken. Asked at two other Maccas and they were very confused," they wrote.
Adrian confirmed some Maccas locations do stock fried chicken, including a store in Waterloo, Sydney.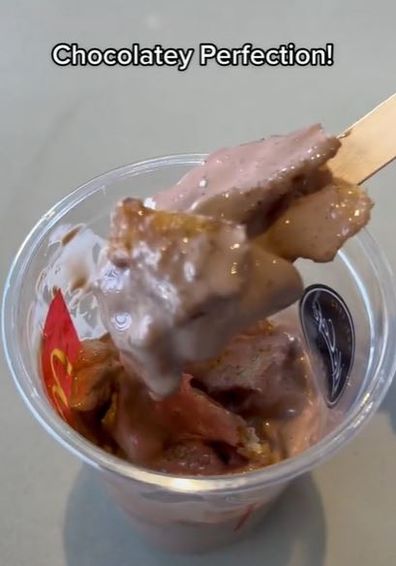 READ MORE: The food that will help boost immunity through the cold months
The TikTok foodie has also gone viral for his inventive method for eating Maccas soft serves.
In November, he filmed himself walking into a McDonald's store and ordering four cones, before combining them all together to make a "mashed soft serve".
"This is called smashed soft serve, it is trending big time in Indonesia!" he wrote. "And for good reason! It's divine!"
For a daily dose of 9Honey, subscribe to our newsletter here.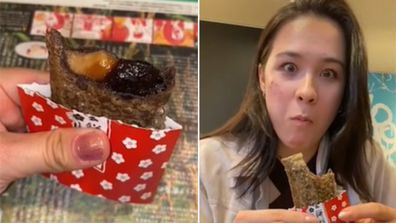 The fun things you'll find at McDonald's around the globe