Jackson was a fan favorite on Married At First Sight Season 9.
Viewers loved his larrikinism, his dad jokes and there was no denying he was very supportive of Olivia through all of their ups and downs.
Stream every episode of Married At First Sight for free on 9Now.
The groom gave fans an insight into his life and relationship with Olivia after the experiment, conducting an AMA [Ask me Anything].
He took to his Instagram stories and asked fans to send in their questions. The 30-year-old talked everything from living with Olivia to who he is still friends with from MAFS.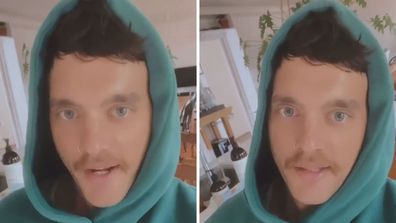 Fans were keen to know how Jackson was feeling about his move from Melbourne to the New South Wales' Central Coast to live with Olivia.
Well, it looks like Jackson has settled in well.
"Central Coast is unreal I absolutely love it up there, being by the beach, flat out is awesome," he said.
With Olivia and Jackson's move together going so well, the couple have already spoken about the next steps in their relationship.
READ MORE: Olivia Frazer and Jackson Lonie's relationship timeline
One fan wanted to know "what's next" for the pair.
"Build our funds, go traveling and see what happens. Just do life," Jackson revealed.
And while the couple are happy to just go with the flow, they do have a timeline in place for some of their future plans.
Jackson explained that the couple can't wait to travel but want to do it all before they have kids.
In her own Instagram Q&A, Olivia admitted she was "very clucky" and would like as many babies as her "finances and body will allow."
The couple have been quick to jump from milestone to milestone in their relationship.
At their Final Vows Olivia told Jackson that she loved him, while he said he was not at the 'I love you' stage yet.
Fans were eager to know if he had said "I love you" yet.
When it came to answering this question, Jackson became a little bashful. He used a filter and a put on a funny voice but ultimately confirmed that he had told Olivia he was in love with her.
During the experiment there were concerns about Olivia clashing with Jackson's family. But Jackson and his mother were quick to shut that down.
"What did your mum and sister think of Olivia on the show compared to now?" Jackson read one fan's question.
He pointed the camera to his mum to let her answer the question herself.
"Exactly the same, she's gorgeous," she said.
READ MORE: Olivia spills on life and her relationship with Jackson in revealing Q&A
Jackson also gushed about Olivia, and said that his favorite thing about her is "just how kind and generous she is to people."
During their time on the experiment Olivia often found herself locked in confrontation with other participants.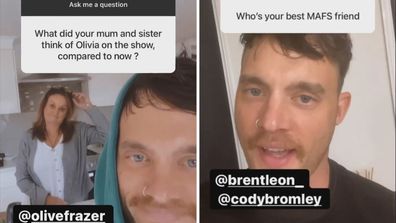 While Jackson was never directly involved in any conflict he was always on Olivia's side.
And fans wanted to know who—if any—was he still friends with from MAFS.
"I'm still friends with pretty much everyone from the show," Jackson said.
"I don't hold grudges and I don't dislike anyone so if anyone ever wanted to catch up for a beer I would."
He revealed that during the experiment he'd catch up with Brent and Cody the most, describing them as "the three amigos".
Jackson certainly opened up his life and relationship to his fans and we're sure we will see more of his journey in the future.
In Pictures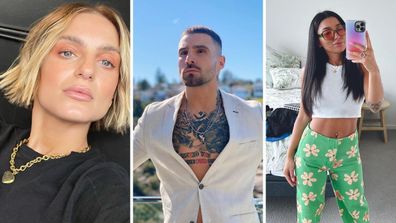 The most followed brides and grooms of MAFS 2022
The top 10 growing fanbases
View Gallery
Stream every episode of Married At First Sight for free on 9Now.