Australian shares lifted on Thursday morning, after falling for the past three trading days, as US markets began to recover from its heavy losses in recent days.
The ASX 200 gained 1 per cent, to 7,336 points, by 10:40am AEST.
Blue-chip stocks like BlueScope Steel (+2pc), Fortescue Metals (+3.6pc), BHP (+3.2pc) and Rio Tinto (+2.5pc) gave the local share market a strong boost.
The Australian dollar rose moderately yesterday, after the ABS released figures showing that consumer inflation had surged 5.1 per cent in the past year, its biggest jump in two decades.
However, it has since fallen back to 71.2 US cents. The local currency has fallen sharply this month — from 76 US cents (in early April) to as low as 71 US cents overnight.
AMP downsizes, sells off lucrative businesses
AMP shares jumped 9.8 per cent, making it one of today's best performing stocks.
This was after the wealth manager announced it was selling its subsidiary AMP Capital's international infrastructure equity business for up to $699 million.
The buyer is US-based digital infrastructure firm DigitalBridge.
It was the second major deal that AMP announced in two days. Yesterday, AMP revealed it was selling AMP Capital's real estate and domestic infrastructure equity business to Dexus for up to $550 million.
After these sales, AMP will get out of the private markets business, and focus solely on banking, wealth and financial advice..
The company has been overhauling its strategy since a 2017 Royal Commission into the financial services industry that, along with a slew of corporate misconduct controversies, resulted in an exodus of clients.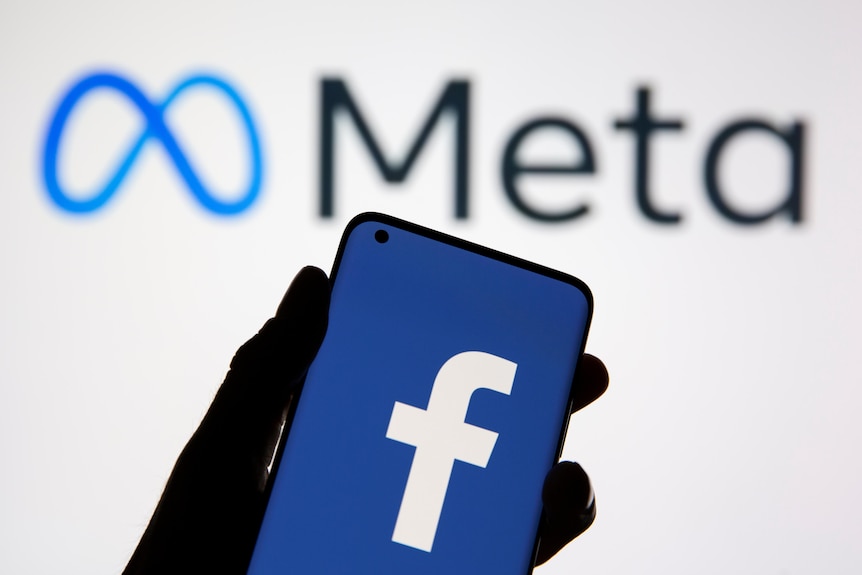 Meta profit rises despite Russia ban
Meanwhile, the stand-out performer on Wall Street was Facebook's parent company, Meta.
The social media company's share price jumped 19 per cent in after-hours trade after it reported much better-than-expected quarterly results, and revealed the number of users on its Facebook platform are growing once again.
Russia banned Facebook and Instagram in March, finding Meta guilty of "extremist activity" amid Moscow's crackdown on social media during its invasion of Ukraine.
But its messaging service WhatsApp is not affected by the ban. Meta has also barred advertisers in Russia from creating and running ads anywhere in the world.
Despite that, Meta's profit in the March quarter was $US2.72 per share (surpassing analyst estimates of $US2.56 per share, according to IBES data from Refinitiv).
Total revenue, the bulk of which comes from advertising sales, rose 7 per cent, to $US27.91 billion in the March quarter (but missed analysts' estimates of $US28.2 billion).
Net income fell 21 per cent to $US7.47 billion (but it still beat analysts' estimates of $US7.15 billion).
Facebook emerging market growth is 'starting to dry up'
One of the company's key metrics is the number of daily active users (DAU) on Facebook, which came it at 1.96 billion people during the quarter. DAU measures the level of activity on the platform, and is closely watched by advertisers.
However, the number of monthly active users on Facebook came in at 2.94 billion (missing Wall Street estimates by 30 million).
Meta has lost about half of its value since the start of the year, after a dismal February earnings report when Facebook's DAU declined for the first time and forecast a gloomy quarter.
At the time, it blamed factors including Apple's privacy changes and increased competition from platforms targeting younger audiences, like TikTok.
"It's good news that Meta somehow managed to eke out growth in DAU. It needed to show some sort of turnaround from last quarter's performance," Insider Intelligence analyst Debra Williamson said.
The company also reported $US3 billion in losses from operations from its metaverse ambitions.
The company has warned it will take billions of dollars and multiple years to realize its aims around building the metaverse, a futuristic idea of ​​virtual environments where users can work, socialize and play.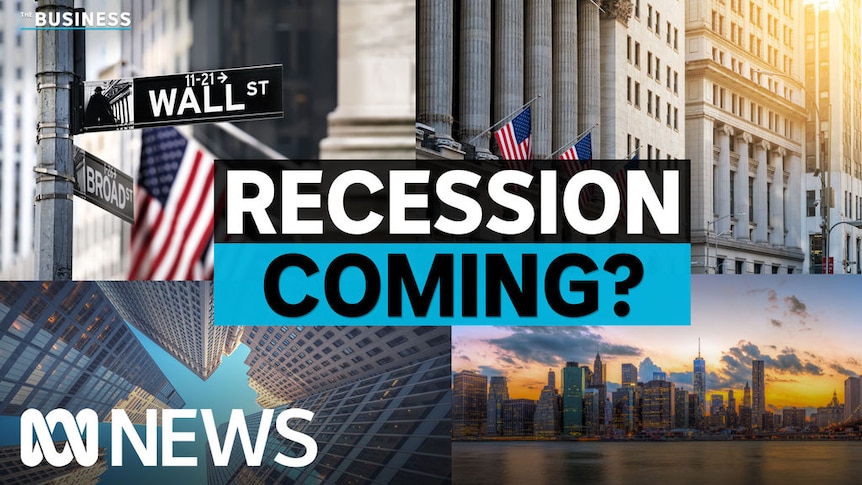 Euro sinks as Russia weaponizes energy
The euro dropped to its weakest level in five years ($US1.05) as Russia cut off the gas flow to Bulgaria and Poland for rejecting its demand to pay in roubles, taking direct aim at European economies.
Analysts also attributed the weaker euro to the Russia-Ukraine war, and growing concerns that the European bloc's economy will fall into recession this year.
The Australian dollar has risen to 67.5 euro cents, around levels last seen in July 2017.
Meanwhile, the price of key commodities were under pressure from a stronger US dollar, which makes them more expensive to holders of other currencies.
Spot gold prices hit a more than two-month low and were last down 1 per cent, at $US1,885 an ounce.
On oil markets, Brent crude futures were last up 0.2 per cent, at $US105.24 a barrel.
US markets attempt to rebound
On Wall Street the S&P 500 closed 0.2 per cent higher, at 4,182 points, while the Dow Jones index rose 0.1 per cent, to 33,287.
In contrast, the Nasdaq Composite lost 4 points, to finish at 12,487. It was practically flat and trading at its lowest level since December 2020.
European share gains were limited as Russian energy giant Gazprom halted gas supply to Poland and Bulgaria, and German consumer morale sank.
The Euro STOXX 600 was up 0.7 per cent, as Germany's DAX rose 0.2 per cent and Britain's FTSE 100 climbed 0.5 per cent.
European corporate earnings were mixed. Credit Suisse reported another quarterly loss and Deutsche Bank warned the Russia-Ukraine conflict could hurt annual earnings.
Microsoft results boost Wall Street
Strong earnings reports boosted Wall Street overnight, with tech giant Microsoft jumping 4.8 per cent.
Microsoft forecast double-digit revenue growth for the next fiscal year, driven by demand for cloud computing services.
It also forecast Intelligent Cloud revenue of $US21.1 billion to $US21.35 billion for its fiscal fourth quarter, driven by strong growth in its Azure platform. That exceeded Wall Street estimates of of $US20.9 billion, according to Refinitiv data.
However, Google-parent Alphabet fell by 3.7 per cent as slowing YouTube ad sales pushed quarterly revenue below expectations.
Boeing plummeted 7.5 per cent after it disclosed $US1.5 billion in abnormal costs from halting production of its 777x airplanes.
ABC/Reuters
.