The Academy of Motion Picture Arts and Sciences has moved up its meeting to discuss possible sanctions against Best Actor winner Will Smith for slapping presenter Chris Rock to Friday, a letter from the group's president said.
The board of governors of the organization, the group that hands out the Academy Awards, previously had been scheduled on April 18 to discuss the incident at last month's Oscars ceremony.
Smith resigned from the Academy over the weekend and said he would accept whatever consequences the group decided were appropriate.
READ MORE: Ed Sheeran wins copyright case over 2017 Shape of You mega hit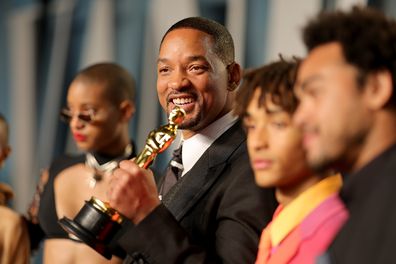 Because Smith resigned, the Academy no longer needs to follow the legally-prescribed timetable to consider the matter, Academy President David Rubin said in a letter to members.
"It is in the best interest of all involved for this to be handled in a timely fashion," Rubin said.
Possible actions could include making Smith ineligible for future awards or banning him from future Oscars ceremonies.
READ MORE: Mark Wahlberg drank cups of olive oil for his role in Father Stu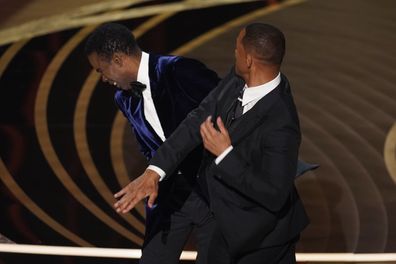 At the March 27 televised event, Smith strode up to the stage after comedian Rock made a joke about the appearance of Smith's wifeJada Pinkett Smith, then smacked Rock across the face.
Less than an hour later, Smith gave a tearful speech on stage as he accepted the Best Actor award for his role in King Richard. After the ceremony, he was seen dancing at Vanity Fair's annual post-Oscars party. Smith released a statement apologizing to the Academy and Rock one day later for the incident.
Rock's joke about Smith's spouse made a reference to the 1997 film G.I. Jane in which actress Demi Moore shaved her head. It was unclear whether Rock was aware that Jada Pinkett Smith has a condition that causes hair lossthough Rock's brother says Rock was not aware of it prior to telling the joke.
READ MORE: Mighty Ducks actor Shaun Weiss makes acting comeback in Kelsey Grammer film following 14-year hiatus from acting during sobriety battle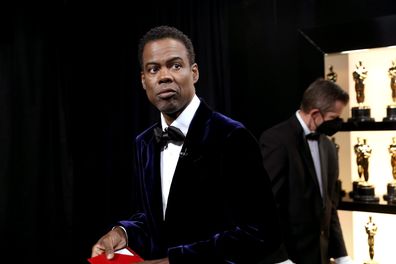 Full letter to Academy board signed by President David Rubin
In a letter obtained by varietyAcademy President David Rubin notifies the board that the meeting discussing sanctions against Smith has been moved up from April 18 to April 8. Read the full letter below.
"Dear Fellow Governors,
I am calling a board meeting for this Friday morning, April 8, at 9:00 am PT, rather than the previously scheduled April 18 meeting, to address possible sanctions for Will Smith in response to his actions during the Oscars broadcast on March 27.
The April 18 date was set in accordance with California law and our Standards of Conduct because our agenda included possible suspension or expulsion of Mr. Smith from membership. We were required to provide Mr. Smith notice 15 days prior to the board meeting at which such action might be taken, and also give him the opportunity to provide the board a written statement no less than five days prior to that meeting.
Following Mr. Smith's resignation of his Academy membership on Friday, April 1, suspension or expulsion are no longer a possibility and the legally prescribed timetable no longer applies.
It is in the best interest of all involved for this to be handled in a timely fashion.
Thank you for arranging to assemble on Friday morning at 9:00 am PT. Zoom details will follow soon.
David."
For a daily dose of 9Honey, subscribe to our newsletter here.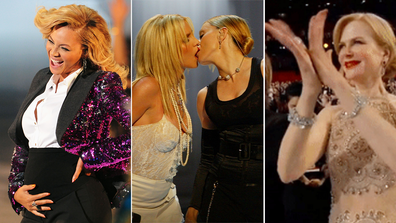 Most memorable award show moments of all time